Specialty Arms II is here to meet the needs of gun owners and prospective gun owners throughout the state of Tennessee. We offer our high-quality sale and trade-in options both at our retail store and while we're on the road at gun shows across the state. We're a responsible and federally licensed firearm dealer. Contact us for firearms, ammo, gun accessories, and more.
As the premier provider of guns for sale in La Vergne, Rutherford County, Smyrna, Nashville, and Murfreesboro, TN, we are dedicated to building up a strong rapport with our clients and are always looking for ways that we can better serve them. We strive to provide a friendly and welcoming customer service environment for all of our guests. We offer a number of sale options and services, including: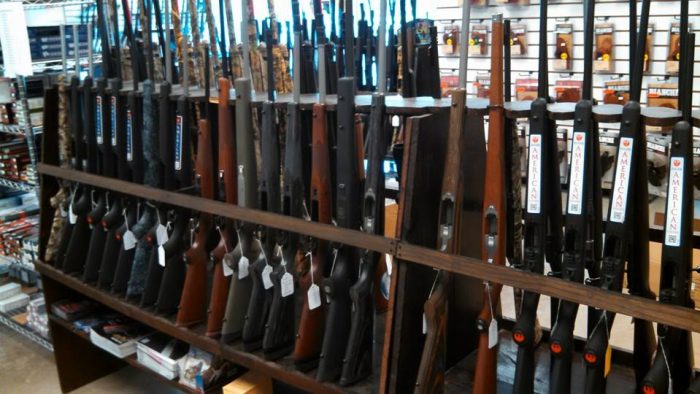 Firearm sales: We offer sales of both used and new guns. We offer hunting rifles, pistols, handguns, shotguns, and everything in between. We have an extensive collection of pistols. Specialty Arms II is the best place for handguns in La Vergne, TN.
In-house background checks: The Tennessee Bureau of Investigation (TBI) performs all weapons purchase background checks. We can sell pistols and shotguns to any Tennessee resident with a valid government-issued identification that passes a TBI check.
Firearm trades and purchasing: You can unload your old or unwanted shotguns, handguns, and rifles here at Specialty Arms II. We offer trade-in deals, as well as firearm purchasing. Visit our shop for an evaluation of your firearm's worth.
Specialty Arms II offers a wide range of brands and styles that meet your firearm needs.
We specialize in the sale and purchase of the following:
Beretta
Browning
Colt
Glock
Magnum Research
Remington
Ruger
Sig Sauer
Smith & Wesson
SCCY
Walther
Springfield Armory
Henry
Benelli
Stoeger
Franchi
Kimber
Taurus
Uberti
Mossberg
Savage
Charter Arms
Hi-Point
Purchasing a Gun
If you are attempting to determine which weapon is right for you, one of our friendly team members can help you analyze the different choices and set you up with the firearm that best meets your needs. Call us today to find out more about our product offerings at 615-793-9696.
We offer layaway and special orders! Terms and conditions apply:
Layaway
We require a deposit of 20% of the total price of the firearm (Price of Firearm plus tax)
The first thirty days have no extra charges.
Thirty days after the initial layaway is the first rollover day. Following rollover days are thirty days after the previous one.
After each rollover day, there is a 2% service charge accrued. The 2% is figured on the remaining balance of the layaway.
As long as the customer keeps up to date on his/her service charges, he/she can keep it on layaway for as long as needed. The current record is still ongoing at six years.
If a customer gets more than 2 months past due on a service charge, he/she could lose the layaway and all money paid to date.
Canceling a layaway incurs a restocking fee. The restocking fee is 20% of the price of the firearm when the layaway was started. All service charges must be paid with balance left before the balance can be refunded.
Special Orders
We started the business mainly on special orders and this is still a big part of our business. This is where we got our name Specialty Arms.
Almost anything can be special ordered. If one of our distributors carries it, we can order it excluding class 3 items.
We require a deposit of 20% of the total price of the item before the order can be placed (Price of item plus tax).
If the distributor has the item in stock at the time the order is placed, we can expect the item in 5-14 days. At which point, we will contact the customer by phone.
If the distributor does not have the item in stock at the time the order is placed, the item will be back ordered and we cannot guarantee when the item will arrive.
Special orders come in handy for the hard to get items. If a special order is placed on one such item, they will be put on a list. As these items come in, we will go down the list in order. So the sooner you place your order on these items, the higher up on the list you are.
If the customer gets tired of waiting for the item, it's okay. As long as we haven't gotten confirmation that the item is on the way, we will issue a full refund to the customer.
However, if we do get confirmation that it is on the way and the customer still wants to cancel the order, there will be a restocking fee of 20% of the price of the item.